Opening Keynote, Moot Court - 9:00 - 10:00AM
Paul Barter
Education Transformed; How Digital Technologies Can Empower a New Golden Age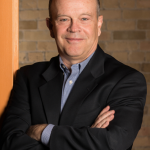 Organizations and the managers that work in them are accustomed to a future that arrives slowly and can be responded to at a measured pace. Those of us in the information technology world are more used to change than most but even our world has been focused more on optimizing existing technologies or services at a measured pace than responding to disruptive ones.
This will no longer be true. Deploying cloud computing and 'as a service' solutions are representative of the former but new business models and technologies are already challenging us with the later.
Technologies continue increasing in power exponentially and have already transformed businesses and industries overnight. Blockbuster, Borders, the Yellow Pages Group, Kodak and the music industry have become the poster children for obsolescence in the face of technological change. Industries as diverse as financial services, healthcare, manufacturing, transportation, accounting and law are about to experience those same technology enabled disruptions.
What about education you ask? Perhaps no industry is more ripe for disruption. Our parent's world of a job for life has been replaced by our world of a career for life with multiple jobs and is in the process of being replaced by our student's world of multiple careers and contract work with the requirement for lifelong learning that comes with it. Educational institutions and the employees that work in them need to respond or they are in danger of becoming irrelevant.
Paul will discuss disruptive educational solutions being prototyped and fine-tuned today and will suggest some of the new business models on the horizon. What does it mean to be an educational institution in the 21st century? With Paul's frameworks and your active participation, you'll have a better idea by the end of the day.
---
Lunchtime Keynote, Moot Court - 12:30-1:30PM
Alfonso Licata
The future is already here. It is just not evenly distributed
The mass media is replete with narrative of tech moguls who dropped out of post-secondary institutions and rocketed into riches. The message in this is quite clear – institutions like yours can often interfere with a student's learning and success. In a climate where students are increasingly pressured to relate their studies to a job and universities are being cornered into specializing in certain disciplines, how must the university's IT team respond and innovate? It is not simple to measure a university's innovation level but we can appreciate that novel ways to maintain the university's relevance in the society can be seen as innovation.
So let's look at some innovative models that you can champion to place your university in a position of strength. From courses delivered entirely in the AI format to radically alternate publishing mechanisms, we will go on a global tour of universities and innovation, travelling through turbulent ( and some less so )times for innovation before returning back to York University and applying the lessons to your work
About Alfonso Licata
CEO and President, Ontario Research and Innovation Optical Network (ORION)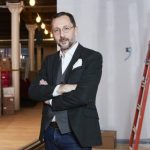 Alfonso has a strong track record in the design and launch of new and disruptive enterprises in the technology space and across multiple market segments. At ORION, Alfonso helps drive the organization's strategy forward in a highly collaborative and strategic manner.
He brings his unique blend of experience in user-first service, teamwork, and strategic alliance-building to bear on solving the complex problems faced by Ontario's research, education and innovation community.
Alfonso is also a Volunteer Mentor and Entrepreneur in Residence, supporting teams and companies at Ryerson University's Digital Media Zone (DMZ), Communitech and MaRS. He previously held a similar role at Deloitte, after co-founding several technology-based companies over the last 15 years.
---
Afternoon Keynote, Moot Court - 3:20 - 4:00PM
Sunjay Nath
The Number One Thing That Holds Us Back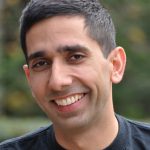 If we don't acknowledge the way our personal bias forms our opinions, we can easily be trapped by our own limiting beliefs. The goal of The Number One Thing That Holds Us Back is to make us aware of these biases and learn to question what we really think is impossible. By questioning the barriers and re-approaching from a different perception we can make what was once impossible, possible.
This session is a practical forum where attendees will participate in hands-on activities. Through these activities, they will discover the ways in which we limit ourselves. It is full of humorous real-life examples. Once limitations are identified, we will learn ways to go beyond traditional approaches to achieve goals.